Life of Promise Ministries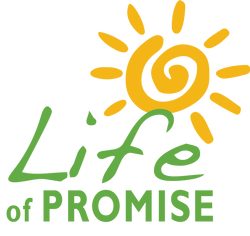 Our Mission Statement

Life of Promise Ministries is a Christian organization whose goal is to provide services to women and children from isolated areas of Guatemala who are in situations of desperate need. Crisis pregnancies and abusive relationships are the two main circumstances that our ministry addresses. The ministry provides temporary housing, counseling and basic material needs as we seek to share God's love and grace.




---
January 2017: Fighting for survival in 4th year of drought

Zacapa is now in its 4th year of a terrible drought. So many of the people we serve are left without jobs because crops have dried up and failed. The water table has dropped in Zacapa, and many wells have to be moved and/or dug deeper. Our village of Conevisa has been without water since April. Families with young children are going hungry each day because there are no farm jobs, and many are dying from preventible diseases. Please pray for the people of Guatemala. Our hearts are broken for the families that we love so much. Please consider giving to

Life of Promise Ministries

so we can help single mothers and children with emergency supplies of food and water. You can make a credit or debit card donation right here on our website.

Take a look at these beautiful faces! Souls that our Lord created in His sovereignty and His great love. In the top photo, they are waiting for a bowl of cereal outside Iglesia Shalom Jireh, our church in the village of Conevisa. For some of these children, it is the only meal they will receive for the day. In the bottom photo, these single mothers and their children live and work at the Zacapa dump. We are thanking God that He has called Life of Promise to bring these children to our new mission house playground for Bible lessons, reading lessons, lunch and play time. Please see our "Mission House" page for more details.

Summer 2015 mobile medical clinics!



2015 in our own backyard: ministering to three needy neighborhoods in Zacapa



2014: Building the mission house and a home in the mountains for a needy family!

March 2013: Saving the lives of mothers and babies in crisis. We are so thankful for God's goodness!!



Beautiful people of the mountain villages